Princess Persimmon Traditional clump style bonsai in a quality Glazed bonsai container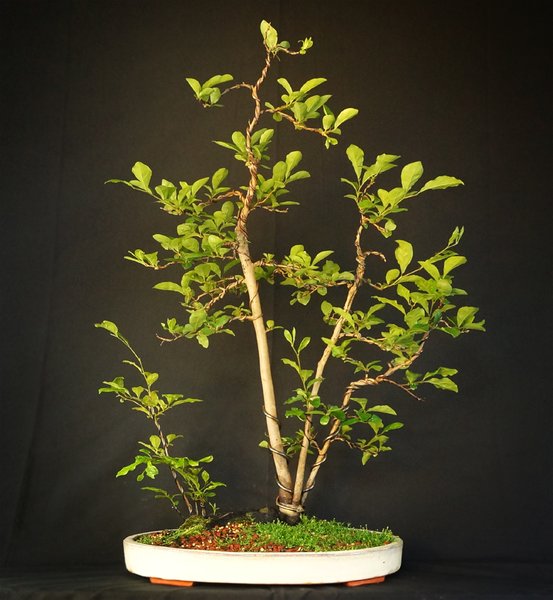 Princess Persimmon Traditional clump style bonsai in a quality Glazed bonsai container
Diospyros Rhombifolia - Princess Persimmon
Very rare Variety of Bonsai both in type and style.
Clumping raft style
26" Tall
15" Oval Glazed pot
The largest tree has a 1" trunk.
Another 4 Trunks on the other side are creating a raft effect, or can be removed to make their own raft style at repotting season. This is a female tree with wonderful small fruit. Imagine them hanging off all those branches and realize this tree should be for your collection.
Reviews