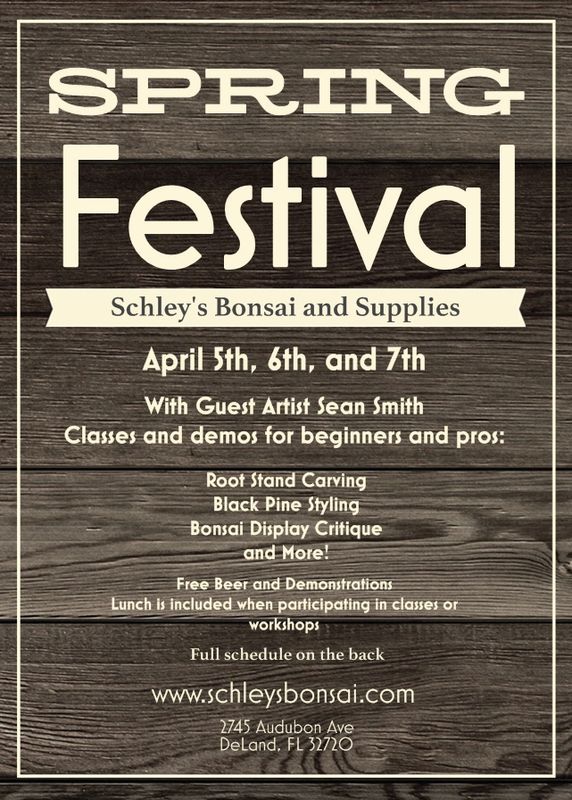 Our Annual Spring Festival is coming up fast. 
This year it takes place Friday through Sunday, April 5th, 6th, and 7th. 
Our Guest Artist, Sean Smith, will be taking the lead in several classes, workshops, and demos. As usual this event will have FREE BEER as well as lunch available on site (included in the cost of the classes or workshops). 
New this year is our bonsai display area, if you are interested in having your bonsai on display during the event, contact Jason at schleybonsai@aol.com or call (386) 675-3118 for more information.
During this event (which features free to watch demonstrations daily) everything at the shop will be 20% off regular price. For more information about the individual classes and workshops, CLICK HERE or click on the specific class names below.


Saturday Classes:


Sunday Classes: