Assorted Chinese Serissa Cuttings in Six Inch Plastic Pots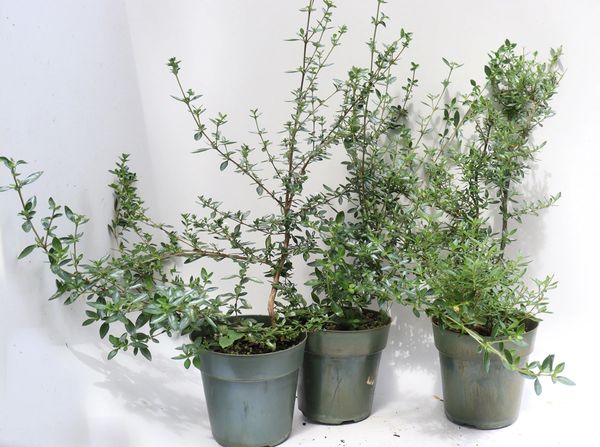 Assorted Chinese Serissa Cuttings in Six Inch Plastic Pots
Chinese Serissa (Serissa japonica) Care:
They prefer full to partial sunlight and regular watering. These have small white flowers when in bloom. When transferring to its life as a bonsai, we recommend soil that drains well. At the nursery we use a mix of equal parts red lava, black lava, Hyuga Pumince, and Akadama.
 Chinese serissa are a fast grower with small leaves and plenty of blooms throughout the year, but bloom heavily spring to early summer. Chinese Serissa also get interesting bark and also make fantastic " exposed root" style bonsai.  These also make fabulous shohin sized bonsai and develop pads very well with frequent trimming.  We repeatedly trim these back to a canopy, but as you can see in the photos,  these are great developers. We think you'll love to add these to your collection of fast and fun future bonsai material. 
Reviews