Assorted Hong Kong Kumquat Seedlings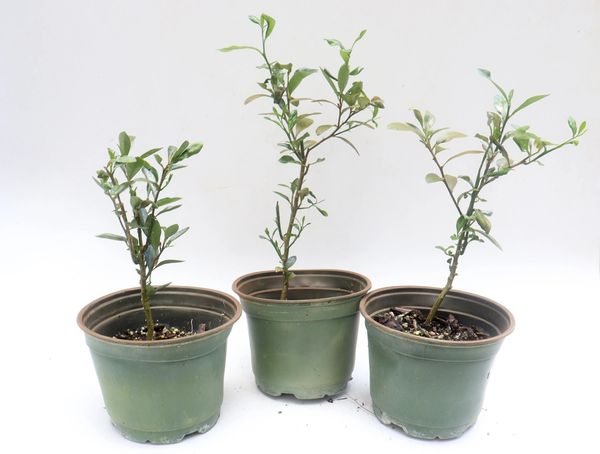 Assorted Hong Kong Kumquat Seedlings
Hong Kong Kumquat (Citrus Japonica) Care:
They prefer full sunlight, do not allow the soil to become completely dry before watering again. These develop an orange oval shaped fruit. When transferring to its life as a bonsai, we recommend soil that drains well. At the nursery we use a mix of equal parts red lava, black lava, Hyuga Pumince, and Akadama.
 Hong Kong Kumquat are seedling grown and make fabulous Shohin material for bonsai. Hong Kong Kumquat is slow to thicken, but bloom and fruit early in life. Our 4 " Hong Kong Kumquats are 2 years from seed and our 6" hong kong Kumquats are 4 years from seed.
Reviews