Assorted Lavender Starflower (Grewia) Cuttings in Six Inch Plastic Pots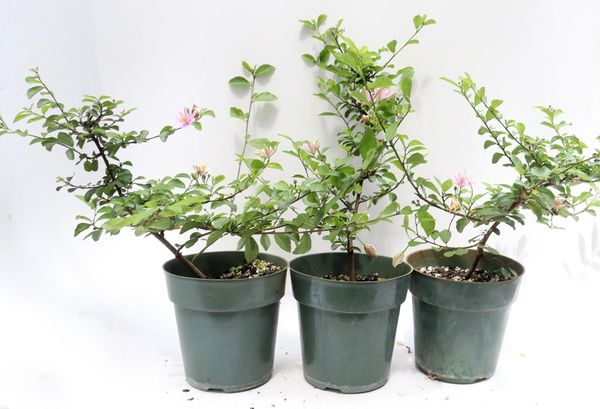 Assorted Lavender Starflower (Grewia) Cuttings in Six Inch Plastic Pots
Lavender Starflower (Grewia occidentalis) Care:
They prefer full to partial sunlight, do not allow the soil to become completely dry before watering again. These have beautiful purple flowers. When transferring to its life as a bonsai, we recommend soil that drains well. At the nursery we use a mix of equal parts red lava, black lava, Hyuga Pumince, and Akadama.
  Lavender Starflower are slow to thicken up, but ramify well with heavy fertilizer and trimming new shoots often.  The blooms are a special treat as it will bloom for months on end with proper care. Lavender Starflower are great for shohin sized bonsai. 
Reviews