Assorted Surinam Cherry Stock in Seven Inch Trainers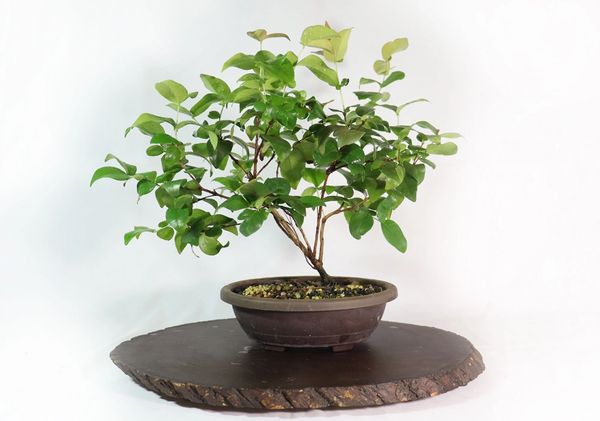 Assorted Surinam Cherry Stock in Seven Inch Trainers
Tree pictured is an example of the general size and shape of the tree you will receive.
Trees are between 8" and 12" tall. These are in trainer containers and are grown from seed. 
This tree is 3 to 5 years old and in our professional bonsai mix. It is well canopied out and growing vigorously.
Stand not included.
Reviews