Bald Cypress Advanced Class with Ed Trout (February 10th, 2024)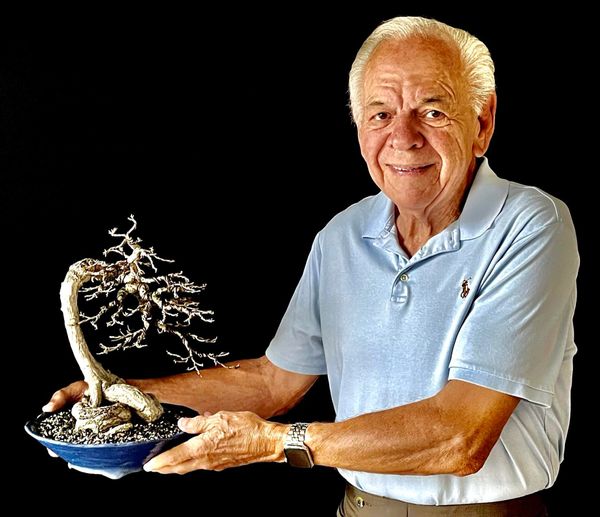 Bald Cypress Advanced Class with Ed Trout (February 10th, 2024)
 We are excited to be able to have the consummate professional, Ed Trout!  Mr. Trout has taught all over the world for decades and has been inspiring and improving designs and concepts of bonsai to so many people, and he's still out and about showing us how to style our native tree and one of my favorites, the bald cypress, this coming February 2024.
   We're also excited to offer a great way to learn Bald Cypress (Taxodium distichum) at affordable prices and at multiple budgets. 
 The way the advanced Bald Cypress class will work is, you pay the cost of 45.00 which will lock in your spot. Spaces are limited to 15, which will fill in fast!  The cost of this class does not include the tree which can either be hand picked by you at the nursery (either on the day of the class or ahead of time), or you can bring your own tree for a flat fee of 50.00.  We will have many trees available for the class to choose from! They will be at many price points from 25 for a 4" seedling, to 800+ for massive stock!  Your $45 fee is securing your space and will pay for the guest artists instruction. If you would like to bring your own tree, add 50.00 to the fee for a flat rate of 95.00 (total rate) which will also include use of facilities and lunch.
Location:

 Schley's Bonsai and Supplies, 2745 Audubon Ave, DeLand, FL 32720

Time and Date:

 February 10th from 10:00AM to 2:00PM
About Ed Trout:
Ed was born in Ohio and grew up in Key West, FL.  He became interested in the art of bonsai in the early 70's when there was not a lot of readily available information on the subject.  Ed became a student Joe Samuels who inspired him to begin working on tropical material, and it has since become his specialty.  Ed has traveled the USA, Canada and the Caribbean, lecturing and teaching his art at numerous bonsai conventions.  Each year since 1994, he has been asked to exhibit trees in Japan at EPCOT'S Flower and Garden Festival.  His trees have been selected in the top 100 several times at the JAL World Bonsai Contest.  Ed is a prolific writer on the subject and his articles have appeared in several bonsai publications.
Reviews