Juniper (Procumbens Nana) Bonsai Stock (12 inch pot)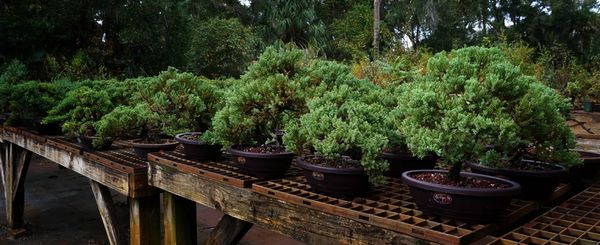 Juniper (Procumbens Nana) Bonsai Stock (12 inch pot)
These Junipers are ready to start their life as bonsai for a skilled artist or an ambitious beginner.
Close up image is a representation of the tree you will receive. We handpick and ship the best trees first.
All are in twelve inch plastic training pots. For other sizes and kinds of Juniper, head back to our stock section.
Reviews