Penjing: The Chinese Art of Bonsai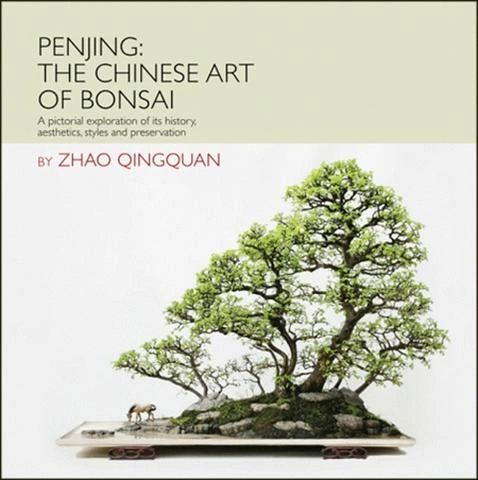 Penjing: The Chinese Art of Bonsai
Penjing: The Chinese Art of Bonsai by Zhao Qingquan
With hundreds of color photographs and illustrations, this Chinese gardening book is a wonderful introduction to penjing—China's treasured bonsai art.

 




Although most people thing bonsai is a Japanese invention, the art originated in ancient China where it is called 

penjing

. The two Chinese characters for penjing ("pot" and "landscape") capture the essence of this art: sculpting microcosms of the beauty of the natural world from plants, rocks, soil, and water, both as an artistic process and as horticultural cultivation. 




Both penjing and bonsai are art forms that express the beauty of nature. In China, bonsai, as a part of penjing, is often called "tree penjing," or "tree in a pot." The Chinese divide penjing into three categories: tree penjing, rock penjing, and water-and-land penjing. 




This Chinese gardening book showcases the Chinese art of penjing in all its aspects for the benefit of penjing aficionados and all other readers interested in Chinese culture. It covers the concept, history, categories, aesthetic features, techniques, display, appreciation, and preservation of penjing. It is a feast for the eyes while providing a wealth of information for the academically inclined as well as the practically minded. There are more than 300 lavish illustrations grouped into three different categories of penjing. The reader will not only be awed by the beautiful compositions of penjing, but will also learn about the Chinese approach to nature and to life. 
Reviews