Root Over Rock Class - September 23rd 9AM-11AM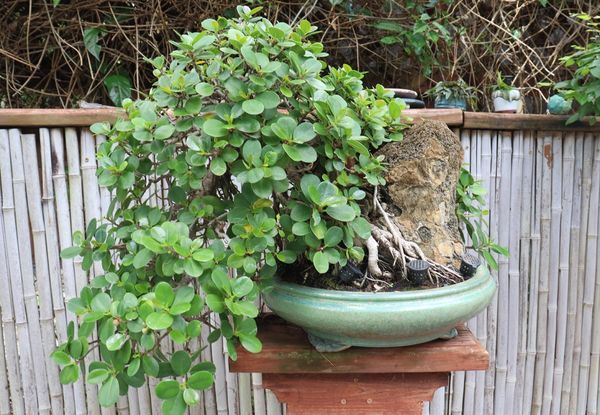 Root Over Rock Class - September 23rd 9AM-11AM
This class will go over the specifics of a few different ways to make a tree tightly clasp a stone. We'll be using Willow Leaf Ficus trees. The class will offer examples of different stones, pots, soil, and different methods of attaching the roots to the rock. At the end of the class you will have a future shohin ficus  attached to a select stone in a bonsai pot. With our guidance, you'll be able to start this material on its journey to becoming a shohin sized root over rock bonsai.
 Class Runs from 9AM to 11-1130 AM
Included in the class is the plant material, pot, rock, raffia, and bonsai soil. Does not include tools or wire.
*Root over rock example in first two photos was created in 2004 and is a Green island Ficus, trees for the class will be willow leaf ficus with 1" to 2" trunks and will be hand picked for the class*
Reviews