Trident Maple Advanced Class with Mike Rogers (January 13th, 2024)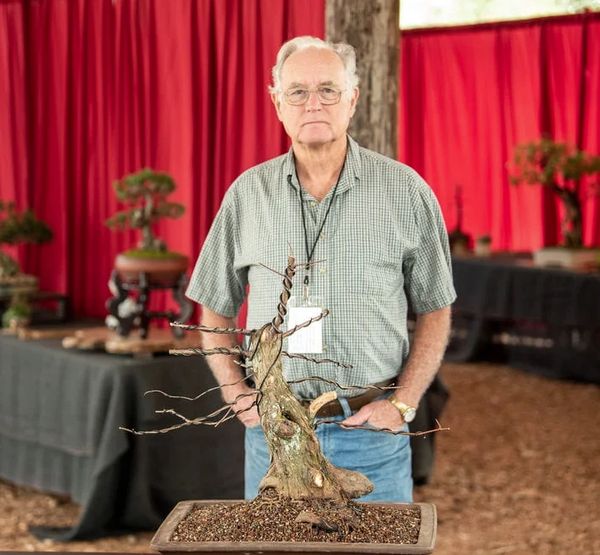 Trident Maple Advanced Class with Mike Rogers (January 13th, 2024)
We're excited to offer a great way to learn Trident Maples (Acer buergerianum) at affordable prices and at multiple budgets.
 The way the advanced trident class will work is, you pay the cost of 45.00 for the class, which will lock in your space in the class. Spaces are limited. The cost of this class does not include the tree which can either be hand picked by you at the nursery (either on the day of the class or ahead of time), or you can bring your own Trident tree for a flat fee of 50.00. Your $45 fee is securing your space and will pay for the guest artists instruction. If you would like to bring your own tree, add 50.00 to the fee for a flat rate of 95.00 (total rate) which will also include use of facilities and lunch.
   
Location: Schley's Bonsai and Supplies, 2745 Audubon Ave, DeLand, FL 32720
Time and Date: January 13th from 10:00AM to 2:00PM
About Mike Rogers:
Mike Rogers started doing Bonsai in 1968, at the age of 18. After a couple of years in the Marine Corps, he resumed the hobby and by the late 1970's was teaching Bonsai and selling trees, on a limited scale. 

Originally from Fort Lauderdale, he has extensive experience with tropical trees, and pioneered the growing of Azaleas in South Florida. 

In 1991, he moved his family and nursery to North Central Florida, so he would be able to grow Japanese Maples, and Trident Maples.
He now instructs and belongs to two local Bonsai Clubs, as well being on the Bonsai Societies of Florida Speakers Bureau. 

He grows a wide variety of trees, from tropical trees to deciduous and pines. He is constantly striving to create the highest quality bonsai.
Reviews