WORKSHOP I – Shohin Shimpaku Juniper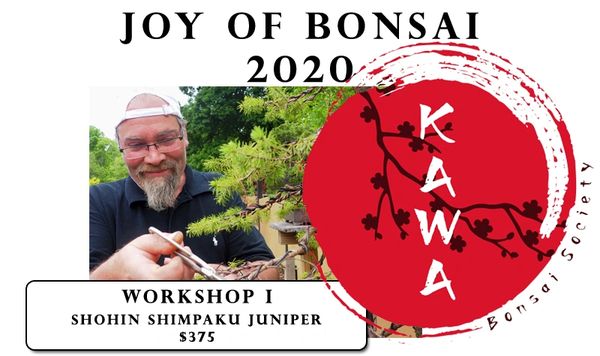 WORKSHOP I – Shohin Shimpaku Juniper
Join Robert Mahler in this interactive workshop with Japanese trained Shimpaku Junipers. You will be given your own tree and will follow along as Robert instructs and demonstrates proper techniques for molding your Juniper in the shohin style. By the end of the workshop you will have a beautifully styled tree and ideas on how to move forward in the years to come. There are a limited number of spots available for this workshop so be sure to save yours as soon as possible.
You will have to purchase registration for the day of this workshop, and any others you wish to attend in order to participate.
Students participating in workshops must bring their own tools but wire will be provided for those who need it.
Saturday, April 4, 2020

9:00 AM - 12:00 PM
Reviews