WORKSHOP II – Japanese Black Pine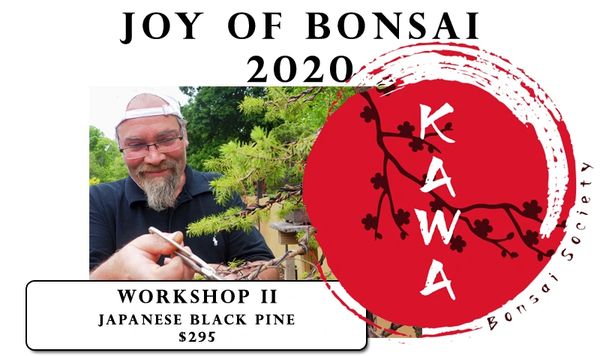 WORKSHOP II – Japanese Black Pine
A workshop on Japanese Black Pines with trees trained in the Japanese style from Robert Mahler's own nursery. You will get help with a future vision of your tree as it starts its life in bonsai. There are a limited number of seats available for this workshop so be sure to get yours as soon as you can.
You will have to purchase registration for the day of this workshop, and any others you wish to attend in order to participate.
Students participating in workshops must bring their own tools but wire will be provided for those who need it.
Saturday, April 4, 2020

12:30 PM - 3:30 PM
Reviews